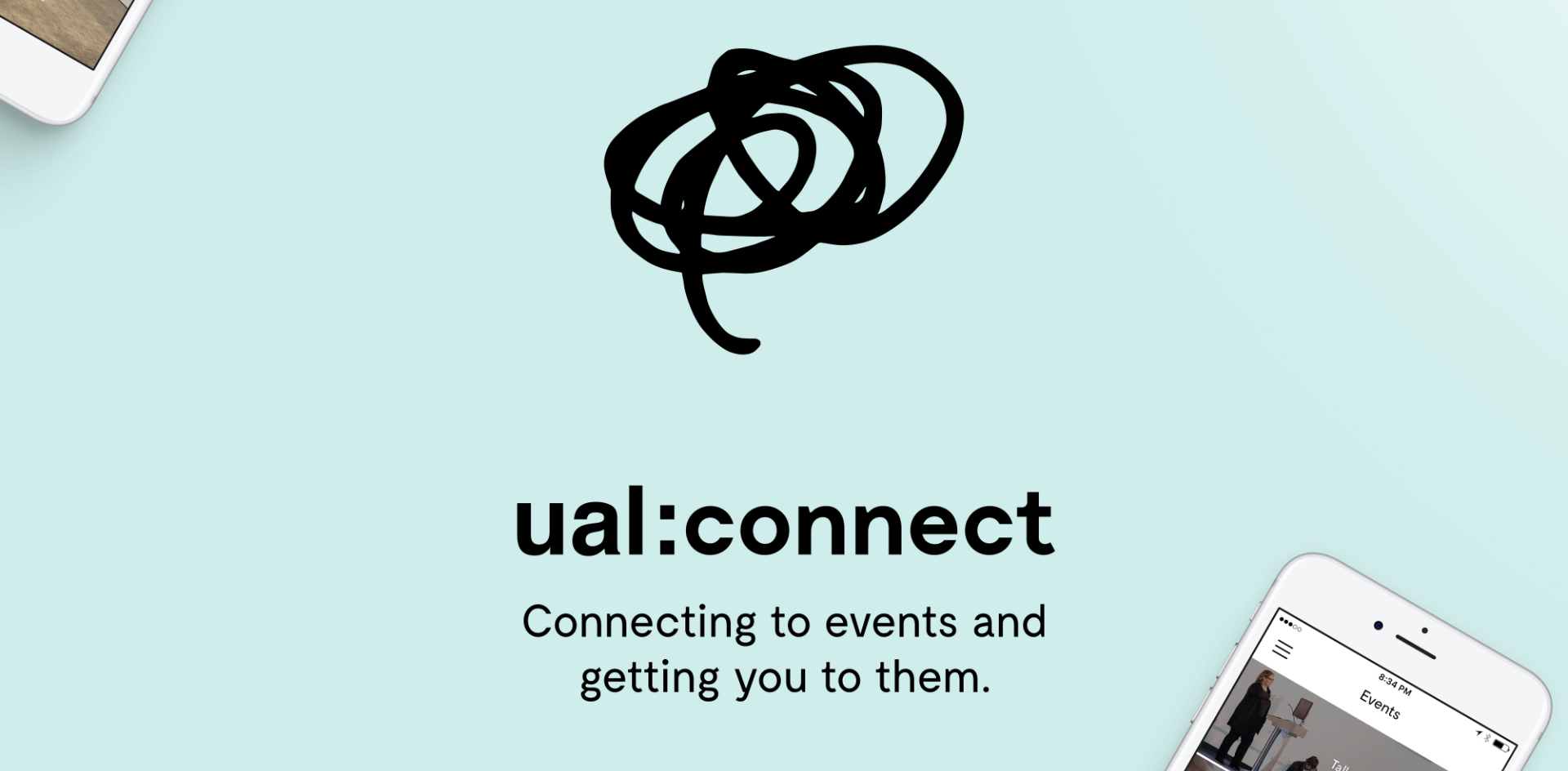 UAL: Connect was a project aimed at creating a navigation and events application for University students who wanted to visit other campuses at our University. This would allow students to take full advantage of the events and workshops available among the different specialist buildings and locations the university has to offer.
 Created during a two-week program exclusive to University of the Arts London known as 'Modual'. This aimed to work collaboratively with students on other courses to work in teams to create a project, 'UAL: Connect' was the idea we wished to explore during the program.
Some of the outcomes we produced and worked on by the end of the program where;
A 'kick-starter' themed promotional video.
UAL: Connect MVP in the form of an application.
Posters & Banners for advertising our product at a stall.
 Creating and managing a social media account (Twitter and Instagram).
 Presenting in the form of a Pitch and Presentation to an audience, clients and investors.
Working Collaboratively within a mixed skillset team.
'Dummy' Kick Starter Video
During the two-week program we worked collaboratively with students at the University, these could involve students studying Film, Art Direction, Installation, Illustration. We had to create a Kick-Starter Promotional Video.